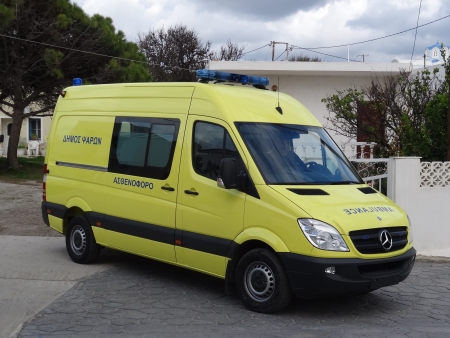 Municipality of Psara has now a modern and fully equipped ambulance, after the kind sponsorship of Piraeus Bank and the personal intervention of its President Mr. Michael Sallas. The donation was made at the request of the Mayor of Psara Mr. Konstantinos Vratsanos and the decision of the Board of Directors of Piraeus Group, through the subsidiary company OLYMPIC-COMMERCIAL and TOURIST ENTERPRISES S.A.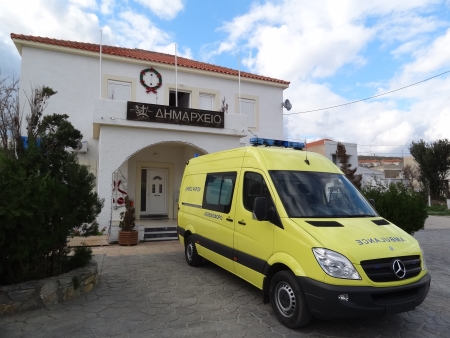 The brand new vehicle with a total value of 71,150 €, a Mercedes-Benz sprinter 313 CDI/37, which has modern medical equipment, comes to significantly upgrade primary health care services on the island, as except for the patients ' transfer can be used as a mobile health services unit. In this way the best possible solution is given to a chronic problem that plagued the residents and visitors of Psara while it strengthens the sense of security, necessary in small and isolated islands such as Psara.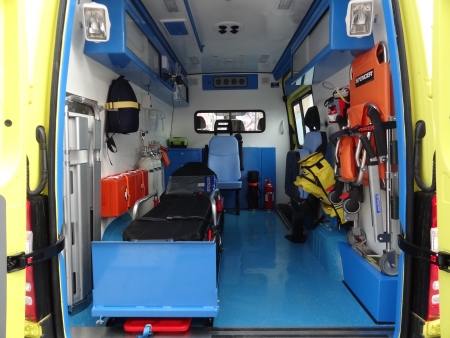 The Municipality of Psara wants to thank warmly, besides Mr. Sallas, Mr. Kostis Mousouroulis, Greek Parliament deputy for Chios and former Minister of Shipping as well as Mr Panagiotis Giannopoulos, Management Advisor of Piraeus Bank for their contribution to the implementation of this important donation for our island.